---
Our Story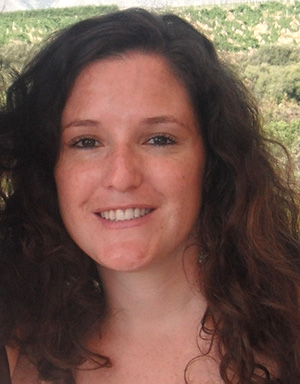 Siobhán Sweeney is a registered psychologist with the Health Professions Council of South Africa (HPCSA) and the Board of Healthcare Funders (BHF) practicing in Claremont, Cape Town.
She attended the University of Cape Town and received her Bachelor of Social Sciences Honours Degree with Distinction before going on to complete her Master's Degree at Rhodes University, for which she also achieved a distinction. Before opening private practice, Siobhán's past clinical experience includes the Rhodes Psychology Clinic and the Rhodes University Counselling Centre. While practicing, Siobhán has continued to expand her skills by obtaining a diploma in Therapeutic Communication with Children and Adolescents through the Institute of Psychodynamic Child Psychotherapy (IPCP) and the Tavistock Clinic in London. She is also a registered Babies in Mind Practitioner, offering both workshops for parents and individual consultations.
In her private practice, Siobhán offers both psychotherapy and assessment to a variety of clients. She believes that individuals have an innate capacity to grow and that through understanding and valuing one's vulnerabilities one can continue to progress along a developmental path. By working collaboratively in psychotherapy through exploring one's internal world and how it relates to the environment, psychic pain can be acknowledged and desired change brought about. She also works in the corporate environment offering individual counselling and guidance around social difficulties. Siobhán is committed to broadening psychological knowledge or understanding by being involved in clinical research with individuals who suffer from Alzheimer's and is currently completing her PhD in Psychology, with a focus on Maternal Subjectivity in South Africa, through Rhodes University.
Siobhán is a member of the following societies and associations: the Cape Town Society for Psychoanalytic Psychotherapy (CTSPP), the South African Psychoanalytic Initiative (SAPI), the Western Cape Association for Infant Mental Health (WCAIMH), the Cape Town Child and Adolescent Psychotherapy Group (CTCAPG), the South African Psychoanalytic Confederation (SAPC) and the Golden Key International Honour Society.
---